It's Bob Dylan's Mustache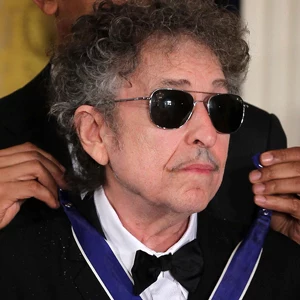 The answer my friend, is blowing in the wind, but Bob Dylan's mustache is most definitely not.
These days Dylan keeps going like a rolling stone, recently churning out the critically acclaimed 'Tempest' album. Dylan has definitely rediscovered his mojo in the latter portion of his career, and you can check out our Top 10 Bob Dylan Songs of the Last 20 Years list to see exactly how well he's rebounded from a lull in his creative output.
Best of Ultimate Classic Rock