The Story of the Kids Who Met the Beatles by Pretending to Be Their Opening Act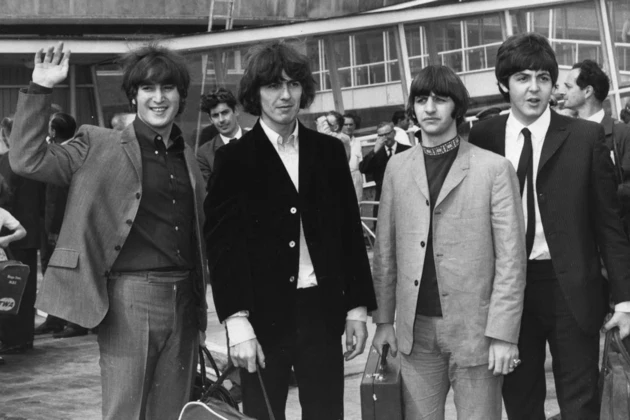 Millions of people around the world wanted to meet the Beatles in the '60s. But only one group of Washington, D.C., teenagers had the smarts — and the chutzpah — to pull it off by impersonating the Fab Four's opening act.
The whole fascinating story is recapped courtesy of an oral history assembled by the Washington Post, which rounds up recollections from the surviving pranksters in an effort to piece together how they hatched their audacious plan after hearing about the band's Aug. 15, 1966, tour stop at D.C. Stadium.
"My sister Margie was the one who told me, 'Tommy, the Beatles are coming to town,'" explained co-conspirator Tom Hinton. "She went and got us tickets to go to the concert, but my friend Eddie Merrigan and I were always brainstorming. Finally, one of us, Eddie or I, said, 'No, we should meet the Beatles."
To that end, Hinton and Merrigan rounded up four friends to pretend to be the opening act — the Pennsylvania quartet the Cyrkle — and their management team. Striving for authenticity, they even went so far as to hire a limo and request a police escort to the venue. As we've previously noted at UCR, it was fairly easy to impersonate a lesser-known rock act at the time, and as crazy as their plan was, it also turned out to be relatively easy to pull off.
You should definitely check out the full Post piece for all the details, up to and including the moment when the faux Cyrkle revealed themselves to the Beatles and ended up sharing a laugh with Ringo Starr and John Lennon.
"Ringo thought it was funny that we would do that," recalled Hinton. "He called John over and said, 'Listen to this story,' and John had some cheeky response like, 'So you wanted to meet us, now you've met us.' But Paul was saying, 'Hey, George, have a listen to this,' and he played a few bars of what I now realize was the beginning of 'Lovely Rita.'"
It's all stranger than fiction, and a story that — although definitely not the most widely retold chapter from Beatles lore — has acquired its own legendary status over the years. "Years later, I was in an elevator in Albuquerque and a folk musician from D.C. by the name of Pete got in," said fake Cyrkle singer John Koehler. "We got to talking about how I'd grown up in D.C. He said, 'I saw the Beatles when I was living in D.C. I heard a story about some guys who snuck in.' And I thought, 'Pete, what else would you like to know about it?'"
Beatles Albums Ranked Worst to Best
Best of Ultimate Classic Rock