Axl Rose Declines Rock Hall Induction – Shocking Rock Stories of 2012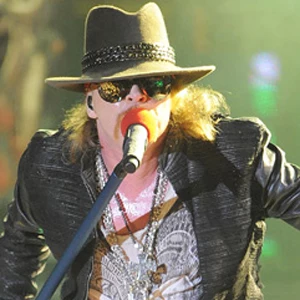 As soon as Guns N' Roses became eligible for the Rock and Roll Hall of Fame, the main question was whether or not the original lineup could put aside past differences to finally reunite for one night. In the months leading up to the event, one-by-one the band members signed on to attend with one major exception — Axl Rose.
The lone remaining member still performing under the GNR moniker waited until days before the actual ceremony before penning an open letter not only stating that he wouldn't attend but that he was also declining induction. Rose said he didn't begrudge any of the other past band members accepting, but stated that no one should accept or speak on his behalf.
Best of Ultimate Classic Rock