Axl Rose – Celebrities Who Turned 50 in 2012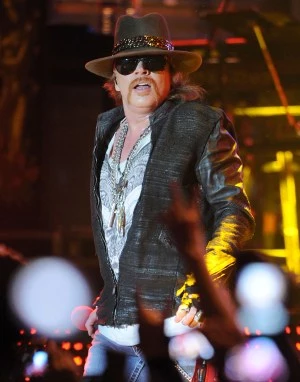 Born as William Bruce Rose, Jr. in Lafeyette, Ind. on Feb. 6, 1962, the rocker known as Axl Rose reached the half-century mark in 2012. Although he didn't release the new Guns N' Roses album that was rumored back in January, he was still in the news in the ways we've come to expect from Axl.
Axl's biggest story was his controversial letter declining the induction into the Rock and Roll Hall of Fame. The band's European tour was eventful to say the least, with Axl injuring his leg while falling off a table, getting robbed, having fans throw stuff at him at several stops and, true to form, bad press due to starting the concert too late. However, the year closed with a successful residency at the Hard Rock Hotel and Casino in Las Vegas.
Best of Ultimate Classic Rock