Top 10 Classic Rock Moments in 'Almost Famous'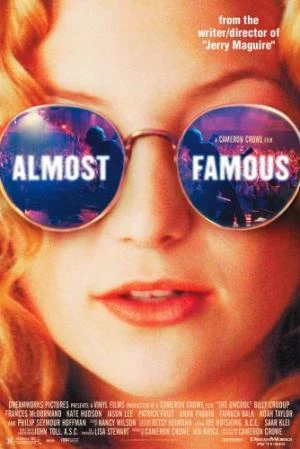 'Almost Famous,' Cameron Crowe's 2000 comedy-drama, drew upon the writer/director's past as a teenage rock journalist. In the film, Crowe's alter ego, William Miller (Patrick Fugit), goes on the road with Stillwater, an up-and-coming hard rock band, for a Rolling Stone feature. He's befriended by the group, in particular guitarist Russell Hammond (Billy Crudup), Penny Lane (Kate Hudson) and her "Band Aids," the gang of young women who have taken it upon themselves to serve as the band's muses. Along the way he loses his innocence — in more ways than one. This takes place all to the dismay of his overprotective mother (Frances McDormand), who is worried that prolonged exposure to rock music, and its lifestyle, will lead him down the path to immorality.
As with his other films, the soundtrack practically serves as a separate character in 'Almost Famous'. But instead of using then-contemporary L.A. rock ('Fast Times at Ridgemont High') or alternative ('Say Anything' and 'Singles'), Crowe uses the classic rock of the early-70s as sort of a running commentary on the characters' situations.
The movie still plays on a fairly regular basis on cable, so if you haven't seen it in a while, check it out. Or better yet, get the 'Untitled: The Bootleg Cut' DVD, which features commentary by Crowe (who tells the real-life inspirations behind many of the scenes) and his mother (who verifies that all the fears she had about rock music were accurately portrayed, but also that she loved meeting Mick Jagger) — and read our Top 10 Classic Rock Moments in 'Almost Famous.' But if you haven't seen it, consider this a spoiler alert.
Best of Ultimate Classic Rock