Alice Cooper in 'Wayne's World' – Musician Movie Cameos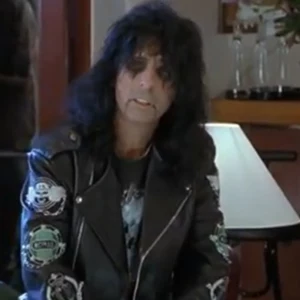 Alice Cooper may be the king of movie cameos, but for the sake of this feature we're choosing to showcase his expertise in the history of Milwaukee as envisioned in the 1992 film 'Wayne's World.' The all-knowing Cooper made us realize that we were all "not worthy." The movie would also feature a guest appearance from Meat Loaf, who we'll see again very soon.
For those looking for other Cooper onscreen appearances, his cameo as a bum killing a man with a bicycle tire in 'Prince of Darkness' ranks among his best. He's also appeared as the head of a brainwashing facility in the psychedelic '70s film 'Sgt. Pepper's Lonely Hearts Club Band' and more recently as himself in the Johnny Depp big screen update of the 'Dark Shadows' television series.
Watch Alice Cooper's Cameo in 'Wayne's World'
Subscribe to Ultimate Classic Rock on

Best of Ultimate Classic Rock