25 Most Destructive Guns N' Roses Moments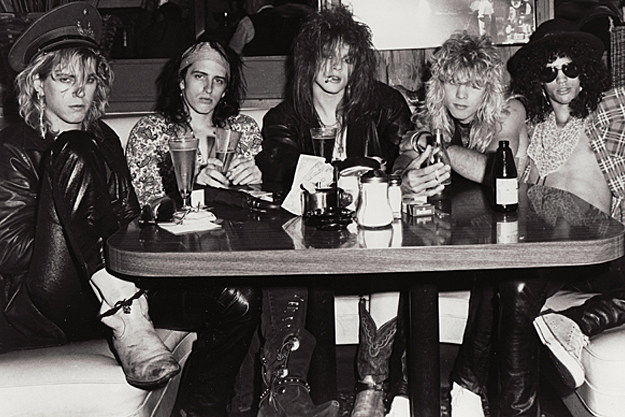 The history of Guns N' Roses, who almost single-handedly saved rock and roll from glammed-out, overly poppy hair bands with their 1987 debut album 'Appetite for Destruction,' is littered with controversy, misunderstandings, and on various levels, destruction.
From their gritty L.A. beginnings to their meteoric rise to the top of the music world, and as they endured all the excesses, temptations and confrontations that followed, the band members each dealt with more than their fair share of public fights — verbal and sometimes even physical. There were also arguments between band members, with several quitting the band, and controversies over lyrical subject matter and cover art.
Now, all of this happens to many bands, let's be clear. But, GN'R seem to have a certain spectacular flair for trouble and headlines. Most groups, for example, never need riot police to clean things up at one of their shows. But as you'll see here, any venue hosting this gang would be wise to keep the phone numbers of the local authorities on speed-dial. We have joined forces with Loudwire to take you on a journey through the 25 Most Destructive Guns N' Roses Moments. Check them out here:
Best of Ultimate Classic Rock